If you are an entrepreneur, business owner, author, expert, or manager who wants to master the art of speaking on stage or presenting in front of groups...
You've come to the right place.
Are you tired of letting nerves, inexperience, and/or a poor speech structure taint your presentation style and marketing effectiveness?
Do you know you have tremendous value to share – and stories to tell – and don't need to hold yourself back because you're totally overwhelmed with how to put together a presentation in a compelling, engaging, and powerful way?
Would you like to know exactly what it takes to have your audience hang on your every word EVERY TIME you give a presentation – from beginning to end?
I'm Suzannah Baum (read my bio here). As a public speaking specialist, executive speech coach, and keynote speaker, it's my pleasure, privilege, and passion to teach talented individuals like you how to make the art of masterful public speaking simple and to help you unleash your ultimate speaking potential.
If you're like many of the new speakers I work with, you:
Know you need to be speaking to stand out but are too nervous to get started
Feel stumped by trying to figure out not only what to say, but how to say it in a way that will be heard and understood by your audience
Get tense when you think about the "HOW" of putting together an impactful presentation
Or maybe you're more like my more experienced speaking clients who:
Are tired of getting mediocre results from the presentations and speeches you're already giving (meaning: no follow-up meetings or sales!)
Just don't know how to up your game as a speaker to make the most of the opportunity
Are fed up with feeling like the key to making a more meaningful impact on your audience is out of your area of expertise or know how
Regardless of which category you fit into, both can be equally frustrating.
What I hear all the time:
I KNOW that I have expertise, experience, and knowledge to share and I'm ready to share it!
I want to take my business to the next level, step up my reputation and visibility, stand out, and grow my business!
I'm already speaking but I want to understand how to get out in front of even MORE audiences with MORE IMPACTFUL presentations!
Unleashing Your Ultimate Speaking Potential Is Not Only Easier Than You Think, But You Can Do It More Quickly and Easier Than You'd Expect - AND Start Reaping The Rewards Instantly!
Picture yourself on a stage or in front of an audience...
All eyes are on you.
Your strong opening draws your audience in.
You help them understand right from the start why your speech is relevant to them, and what value they can expect to receive from it.
Your entertaining, informative, and clearly-structured content keeps them hanging on your every word.
Your impactful close and call to action bring applause, more invitations to speak, and more requests book meetings or purchase your products or services than you've ever experienced.
Ready For This New Reality as a Speaker?
It's totally possible when you master the steps to creating a signature speech that sells.
Introducing my Create A Signature Speech That Sells! Online Training Program...
My Create A Signature Speech That Sells! Online Training Program is a step by step self-study training program where I'll walk you through my tried-and-true success secrets for creating structured, engaging and, powerful presentations.
In this program, here are SOME of the topics we'll cover:
How to get clear on what you want to talk about
How to tap into your past experiences to build amazing content and stories for optimal audience engagement
How to use my Diamond Speech Structure™ that will forever change how you create your presentations
How to FOCUS all your ideas into a clear and logical format
How and when to sell from the stage
The secrets behind strong speech openings & closing
The BIGGEST mistakes professionals make when promoting their business to an audience
How to stay calm, focused and confident – for your first speech, or your hundredth
By the end of your self-study program, you'll have a clear, focused, and engaging presentation that you can give in front of any audience. You'll also learn the process of creating new presentations, how to tailor them for different audiences, and how to change their length, depending on whether you're given 10, 30, or 90 minutes to speak (or even longer!). But best of all, this program will allow you to unleash your ultimate speaking potential, and get you out in front of audiences that WANT what YOU HAVE.
There IS homework to do. There IS soul-searching. But there is also accountability, support, and guidance to help you every step of the way.
When you enroll in this program, you join an impressive community of entrepreneurs, coaches, business professionals, and academics who know the value of creating a signature speech and unleashing their ultimate speaking potential.
Results ARE Typical!
What kind of results can you expect to experience from participating in my program?
Here are just a handful of success stories from some truly seasoned speakers...
I am very happy that I invested in Suzannah's Signature Speech coaching program. The way she designed her process enabled me to focus my thoughts and map out my speech in a way that allowed me to express my expertise and to get my message across to my audience. Suzannah taught me how to replicate the process for other speeches and she provided tools and techniques that will help me be a much better speaker. I am looking forward to working with Suzannah over a longer term basis and will continue to recommend her every chance I get.  

Corry Robertson,

Executive Mentor Coach and Reiki Master
Suzannah sure has the recipe for creating a solid presentation with ease. She shares her astute understanding of speeches and the effective ways for giving them with generosity and compassion. Feeling like I have to give a TED-worthy talk every time I speak, Suzannah diffuses some of the pressure by breaking the whole process – from writing to practicing to marketing to delivering the presentation – into bite-sized pieces that are easy to digest. In fact she makes it effortless.

Cathy Cochrane,

Holistic Health and Nourishment Consultant, Whole Health Services
I participated in Suzannah's speaking program and found her information flow and teaching style, easy to learn and put to practice. I am typically fairly comfortable at the front of a room when I know what I want to speak about, but often expand beyond my intention. Her program helped me ground the format of my speech, which made it so easy to stay on subject that I find myself finishing in less time than planned. This extra time allows me to work with the audience in comfort. Thank you so much Suzannah for all that you do to help those who are afraid, and the somewhat seasoned speakers to sharpen the tools to make us all better speakers.

Tammy Rowland,

Professional Certified Coach
I really struggled with focusing my thoughts and getting my presentation together so it would be organized in a way that people would understand the core of my message. Suzannah really helped me to hone in on my message, on the core of it. I was able to deliver my message in a way that I've never thought possible.

Julie Anne Christoph, Director,

Institute for Professional Excellence in Coaching
I asked Suzannah to review my video as part of preparations for presenting part of a Tony Robbins 'Business Mastery' seminar in London. The result: the most enthusiastic and sustained standing ovation of my 33 year speaking career.

Orvel Ray Wilson,

Guerrilla Group, Inc.
Thank you Suzannah Baum for introducing me to your Signature Speech process. Your six-week online course was very convenient to access, allowing me to accommodate my busy schedule. Each week of the course, while completing my homework, I started to understand what my speeches were lacking. I had fallen into a comfortable zone and was not challenging myself to structure what I had to convey to my audience in a way that I could brand as my signature speech. The Diamond Speech Structure Flowchart gives me a consistent blueprint  to ensure I am delivering a strong presentation.




Since your training, I take the time to practice and follow your guidelines and helpful hints.  This effort has helped me achieve recent favorable results in my corporate career. I now realize that in the past I could comfortably give a good speech if the audience was one I was familiar with, but as my career progressed and our company grew, I was and still am presenting to larger and often unfamiliar groups. I now receive compliments of being "on target" and engaging with my audience, which has regained my confidence. My past dread of large and unfamiliar audiences has now gave way to excitement and pride when preparing for and giving my signature speech.

Sandy Racicot-Day, District Manager & Independent Consultant,

Arbonne Canada
You've spent your whole life building your expertise, knowledge and talents. 
And now, within only a very short time, you'll be able to share it with the world.
Enroll in this online self-study program and you'll unlock my signature step by step formula for creating structured, focused, engaging and impactful presentations.
Here's a breakdown of our class content:

Module 1: Unleash Your Ultimate Message
Get clear about what you want to talk about and why you NEED to be talking about it
Tap into your past experiences to build mesmerizing content and stories
Build confidence, overcome fear, and remain authentically YOU on stage

Module 2: Unearth the Diamond In Your Signature Speech
Learn to fully engage your audience by understanding their Who/What/Why
Master Suzannah's Diamond Speech Structure™ that will forever change how you create your presentations
What you MUST do before you even start building your speech

Module 3: The Three F's Of Speaking: Focus, Flow, Finesse
Focus your main ideas into a clear, concise flow
Find the flow of your key points and integrating stories
Learn how to master transitions

Module 4: Starting & Finishing on a High
Create a strong speech opening
How – and where – to promote yourself and your products/services through a powerful call-to-action
Create a compelling and memorable close

Module 5: Elements of Impactful Presenting
Understand what your body language is saying, and other delivery techniques
How to manage Q&A
Perfecting your pauses – AND your PowerPoint

Module 6: Your Ultimate Speaking Potential On Stage
Last minute nerves
What to do in the last moments before you step out in front of your audience
How to create multiple presentations – and keep 'em coming back for more!
Ready To Unleash Your Ultimate Speaking Potential And Stand Out At The Impactful Leader You Are?
Don't miss your chance to master the 3 keys to impactful presentations (Structure, Delivery, Audience Engagement)!
Suzannah's Signature Speech program is a uniquely effective product!  She breaks the process down into manageable parts, and little by little you begin to work the elements of your speech into a talk that works.  She has taken away the "I don't know where-to-begin-writing-my-speech" worry! I can now plan out the topic of my speeches using Suzannah's easy-to-follow process & tools -- almost as foolproof as a paint-by-number drawing.  Of course, you still have to deliver it, but she has tips on all of that too! Thank you Suzannah.

Tina Romano,

Hypnotherapist. Regression Practitioner. Emotional Mindfulness Coach. Founder of Way Beyond Talk
Suzannah amazingly can take all of your ideas and narrow it down to the essentials of your signature speech. After working with her, I was able to do more than hold my own on stage. Since working with her, the feedback I receive when speaking is always amazing. Suzannah will bring up things you never even thought about to make your signature speech the best speech possible.

Sarena Miller,

We2, The Women's Entrepreneurial Exchange
Working with Suzannah was game changing. I recommend working with Suzannah if you're thinking of becoming a speaker, or if you are already speaking and want to up your game.

Erica Diamond, Founder & Editor-in-Chief,

Women on the Fence®
Before I took Suzannah's program, I was reluctant to do any public speaking because I didn't know how to construct a speech. I took the course and voila! She gave us an easy to follow template, lots of examples, and coaching along the way. By the end of the course, I had a signature speech and I have been booking speaking engagements since! Highly recommended!

Diana Lidstone,

The Entrepreneur's G.P.S.
Suzannah is authentic, knowledgeable, and a speaker that radiates the word 'professional.' After attending her online speech program, it greatly improved how I go about writing my speeches. My speeches are better organized and thought-out. Suzannah helps her students construct speeches that make an impact. She shares her expertise with heart and commitment.

Liliana DeLeo,

Owner, Fitness Firm and Living Laughter
I'm Ready To Unleash My Ultimate Speaking Potential!
Suzannah, What's The Investment For Your Program?
The full value of this program when I do it as part of a 6-week live online training (which is run once per year) is $1,500.
But here's the best part.
For the self-study program, YOU get to choose how you can benefit most!
OPTION 1 – THE SELF-STUDY SPEAKER
You'll get full access to the Create A Signature Speech That Sells! program. That means:
Six modules of content to guide you in creating a structured, compelling, engaging presentation.
Homework (the fun kind!) after each module, designed to pull out your expertise, knowledge and experience, which will create the building blocks for your signature speech.
Access to the Diamond Speech Structure™ Flowchart™, which provides the process not just to the signature speech you're working on, but ALL your future ones too!
BONUSES! Access to pre-recorded teleseminars, including "5 Ways to Perfecting Your Signature Speech Structure," and "How to Create A Signature Speech That Sells!"
Full Program Price: $1,500
Your Price: $197


OPTION 2 – THE VIP SPEAKER: Self-study + 2 VIP coaching sessions + bonus webinar!
EVERYTHING in Option 1 (see above), PLUS: ….
2 VIP coaching sessions of 30 minutes each to answer your outstanding questions, make sure that your signature speech follows a solid structure, and provide you with direction and guidance to have your signature speech ready to be unleashed on your appreciative audiences!
A BONUS webinar, How To Book Yourself Silly As A Speaker! (well, now that you've GOT the Signature Speech, you need to get it out there! Here are some great ideas on how to do that).
Full Program Price With VIP Speaker Upgrade: $2,500
Your Price: $497

Yes! I'm ready to unleash my Ultimate Speaking Potential and to Create a Signature Speech That Sells!
OPTION 1 – THE SELF-STUDY SPEAKER  
OPTION 2 – THE VIP SPEAKER:  Self-study + 2 VIP coaching sessions + bonus webinar!


ABOUT SUZANNAH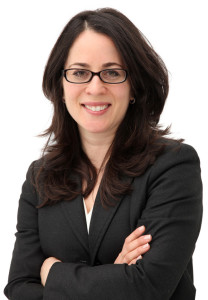 Suzannah teaches both new and experienced speakers how create and deliver powerful presentations, allowing them to step out in front of audiences with confidence, build their careers and businesses, and stand out as the leaders that they are.
"This program walks you every step of the way through my signature process for transforming your big ideas into high impact presentations that you can confidently deliver with more presence, power, and persuasion.
You've spent your whole life building your knowledge and expertise. Now it's time to share it with the world!"
Visit Suzannah's company website at www.suzannahbaum.com